Print and Finish
Rotary Tooling & Anilox Rollers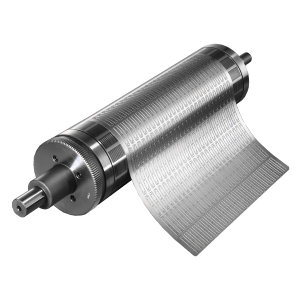 Flexible Dies & Other Rotary Tools
Jet Technologies is a supplier of rotary die cutting technology for the label printing, sheet-fed and reel-to-reel offset printing industries.
Our laser long life flexible dies with a European standard from Kocher+Beck are designed to cut through any material type. Jet Technologies has a complete attention to detail in every tooling enquiry. Kocher & Beck has multiple global manufacturing facilities that serve Asia-Pacific clients, with full redundancy in place.
Our online quoting system allows immediate quotes and a seamless ordering process.
Product Range
Kocher+Beck's magnetic die technology can be deployed in all areas, including in-mould applications, at a service level and quality that will impress you. All die ranges are Nickle coated to avoid and stop rust build up on all dies supplied.
AI Universal
Our varsity AI Universal flexible die is suitable for all types of self-adhesive and single-material products. AI Universal is suitable for all jobs involving kiss cutting and cutting down to the anvil. They are CNC sharpened and feature smooth polished cutting edges obtained using an ultra-fine edge polishing technique.
3L Laser Long Life
Benefiting from the extended service life of the die, this is between 2 and 3 times longer than the life of a conventional die. This is achieved by hardening levels of 65-68 HRC due to the laser hardening technology. 3L Laser Long Life can be used for the same purposes as AI quality dies.
Gluex Coating
This flexible die features a special adhesive-repellent surface coating. This tried and tested product has proven to be the ideal solution for emerging adhesive bleed or blocked labels.
Nanotec
Nanotec dies are suitable for all jobs and have an extended service life of 5 to 7 times longer than your standard conventional die.
Ceramic Anilox Rollers
Praxair is a leader in wear-resistant Anilox Rollers for optimised ink application in flexo printing, our high-quality ceramic coatings and stringent quality controls are second to none.
Product Range
Laser Engraved Ceramic Anilox Roller
The performance of a laser engraved ceramic anilox roll begins with the coating. Praxair's exclusive LC4 roll coating, made of 99 percent pure chrome oxide, sets the standard in bond strength and density. The coating also maintains an average hardness of 1300 Vickers, making it one of the hardest in the industry. These characteristics ensure that our anilox rollers will run on-press longer, without the need for repair or replacement.
Praxair takes extensive measures to ensure precision throughout the engraving process. Having the proper cell volume is absolutely necessary to accurate colour reproduction. We can produce consistent cell volume because we use the latest process measurement technologies.
Anilox Roller Engravings To Suit Your Application
Praxair is able to not only engrave standard 60°, 45°, and 30° cell engraving but has also developed a range of engravings for superior ink delivery, such as ISF which greatly reduces ink spitting during production.
please contact us so we are able to build a solution to suit your machine