Print and Finish
Rotary Screen Printing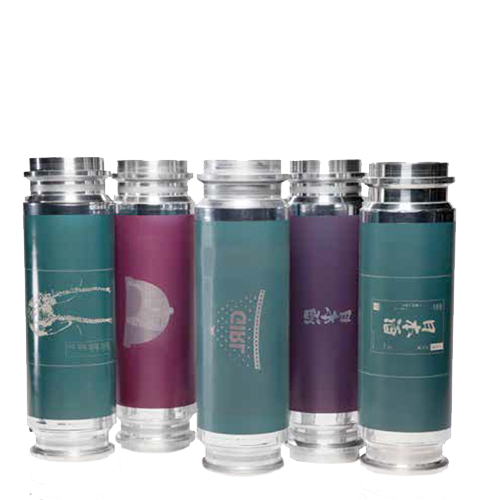 Rotary Screen Printing Mesh
Amaze your customers with faster printing and turnaround times with flexo and rotary screen solutions for label printing from Jet Technologies.
Product Range
RotaPlate® screen mesh
This is supplied in roll or flat sheet of screen material cut to a specific size, and then formed into a cylinder, this is the perfectly fitting mesh for all rotary screen printing presses.
RotaPlate® is an excellent alternative for users of woven screen material. It's strong, stable and offers a long working life. Our screen material features a hexagonal structure that is made out of 100% nickel. So you get more printed metres out of your mesh. These screens are available in a wide range of mesh to meet all application requirements.
RotaMesh® screen mesh
A pre formed rotary screen which can be used several times over, either using the same image or by applying a new image, this screen material has high stability and is long-lasting. With a life-span approaching 500,000 linear metres of printed substrate this translates to fewer changeovers and increased press uptime.
Squeegees
A range of squeegee blades for rotary screen printing units.
Cleaning Solution
The multi-screen cleaner is a high-efficiency washing unit that enables rapid and uniform washing of both RotaMesh® and RotaPlate® screens.
Laser point film
A film which is exposed on conventional computer to plate system and does not require any chemical after exposure for developing.