Precision cutting with GapMaster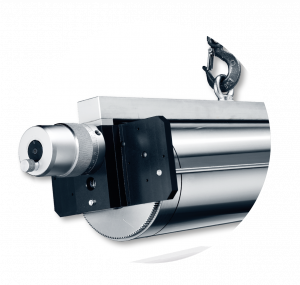 GapMaster the world's leader for adjustable anvil systems, used to adjust the gap between the anvil body and the magnetic or cutting cylinder in ultra-precise steps, even when the machine is running. It produces perfect results, even with the thinnest substrates. The permanent high-precision setting reduces cutting tool wear and significantly extends tool life.
Allows adjustments to one or both sides of the air gap to compensate for uneven die wear. With amazing gap setting precision at 0.8 micron intervals Change backing materials without changing the cutter For more information reach out to your Jet Technologies representative or our technical department.
"The GapMaster has been very beneficial to our business at Insignia, it has allowed us to increase our product range by converting a wider variety of substrates, and the cutting adjustments that we can make on the run has improved our label printing performance, decreased waste and increased the life of our flexible dies"
– Howard Gill, Technical Sales Manager, Insignia