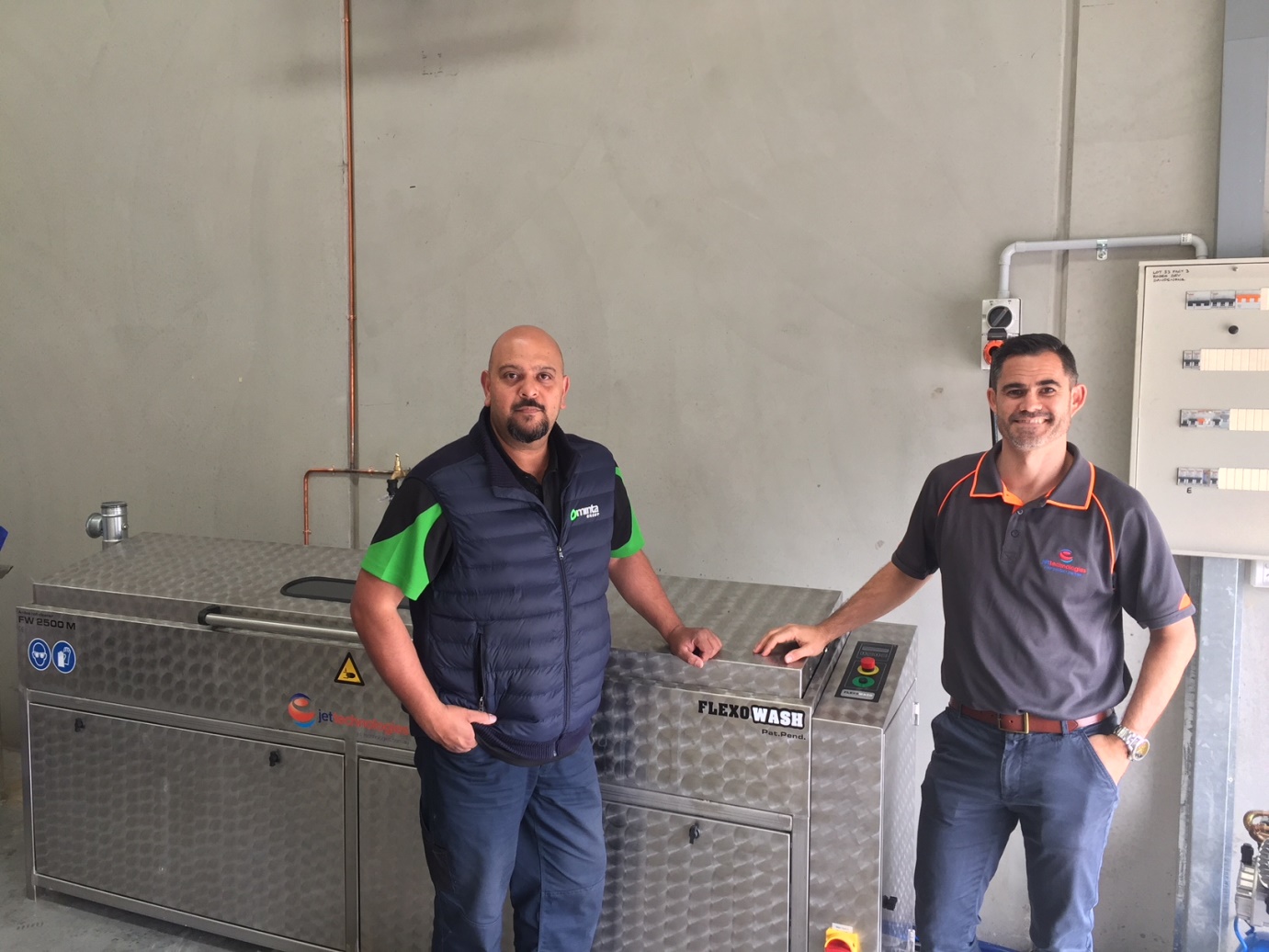 Ominta Anilox Cleaning partners with Jet Technologies to launch Anilox cleaning services for Victoria
Jet Technologies have strengthened their presence in Anilox cleaning in Melbourne with the recent installation of the FlexoWash FW 2500 at Ominta Anilox Cleaning Services. This company has expanded its already successful and rapidly growing Commercial & Leisure cleaning business with the addition of Anilox cleaning for the printing industry.
We are very excited to have Clint Windsor (Technical Manager) heading up the operation for Ominta, and it is no surprise with such extensive trade cleaning knowledge and his background with Anilox rollers/sleeves at Laserlife, his expertise is welcomed for local Anilox cleaning services. Clint had no hesitation in choosing FlexoWash technology to give Ominta Anilox Cleaning the very best opportunity to provide a globally recognised brand and cleaning technology to the industry.
We have no doubt that this new venture for Ominta will prove to be very successful and all of the Jet family wish Clint and the Ominta team all the very best.