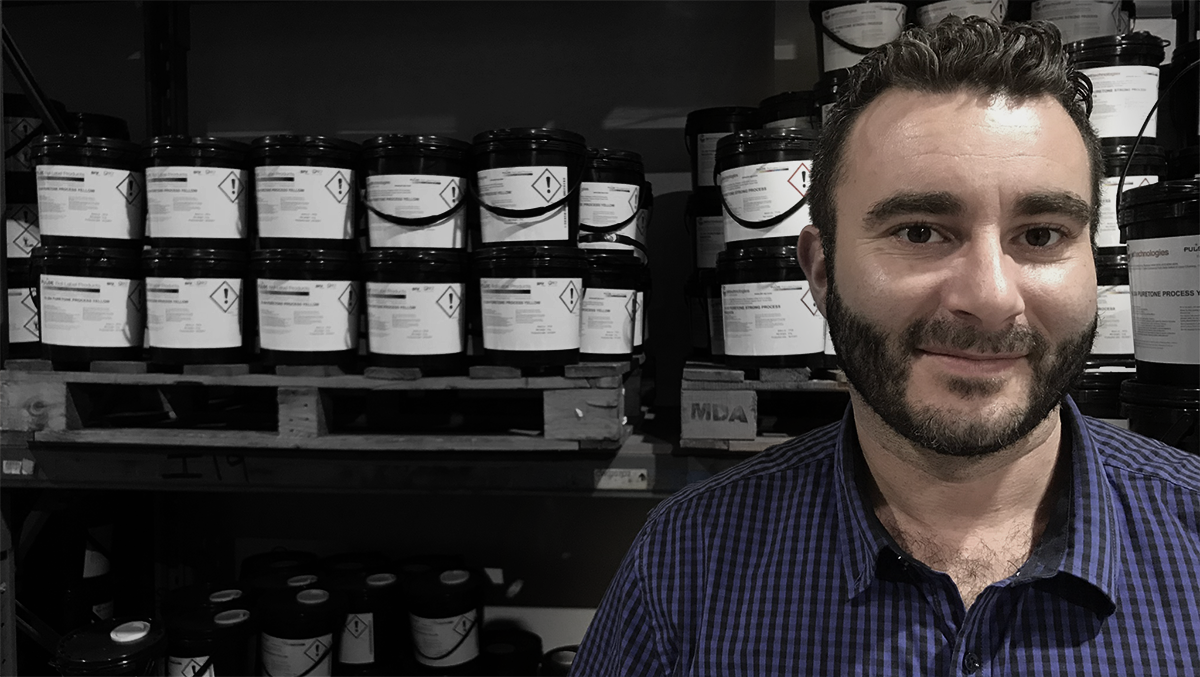 Announcing a new member to our inks and coatings team
Jet Technologies is very happy to announce Paul Mercuri as our newest Technical Sales Representative working out of our Melbourne office. We're pleased to add Paul's extensive background in the printing & packaging industry, this is another example of our commitment to the Australian flexographic trade. We're excited to be working with him, and we know you will be as well!
GET TO KNOW PAUL
Paul is a flexographic ink technician with a career in print spanning nearly two decades. He has built his expertise over the years working in several facets of the business including wide web, label and packaging, platemaking, colour management, quality control & deep technical knowledge.
With his extensive knowledge and expertise, he will be a valued addition to the Jet Technologies team. He is eager to begin working with Jet and our customers, as he recently stated, "I am keen to join the amazing Technical Team at Jet. I look forward to expanding my knowledge base with Pulse Roll Label inks, Asahi plate material, rotary tooling, anilox rollers, spectrometers and sharing it with the Flexo industry."
Please reach out to Paul to book a meeting & discuss your ink requirements and needs.