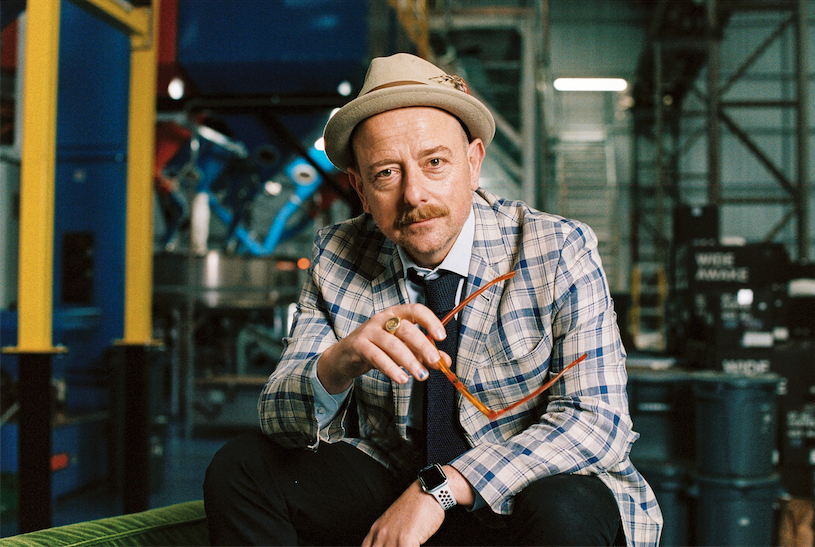 ST. ALi's Unique Speciality Coffee Business Blend Overcoming COVID-19 Challenges
Specialty coffee brand, ST. ALi, has worked hard to overcome the many operational challenges currently faced by many food & beverage businesses due to Australia's COVID-19 restrictions, thanks to its innovative approach and advanced systems.
"During this difficult COVID-19 period, ST. ALi has benefitted from the unique business blend we have worked hard to build up over recent years," explained Salvatore Malatesta, ST. ALi owner. "Because we are positioned to sell and distribute our coffee products through multiple channels – supermarket, direct to consumer and wholesale – we have been able to weather the challenges that have arisen as a result of COVID-19. One area of particular success has been the grocery market, which has obviously seen a massive spike in consumer demand over the past few months."
ST. ALi's diversification across a range of channels has been supported by advanced systems, including coffee packaging machinery. Installation of the Goglio G21 vertical form fill seal (VFFS) machine by Jet Technologies has helped to increase productivity with output of 24 coffee bags per minute.
Jet Technologies also supplies ST. ALi with premium flexible coffee packaging laminates and degassing valves that helps the ST. ALi brand to stand out and maintain the quality of its world-class coffee offering. In conjunction with Jet Technologies, ST. ALi is currently trialling a sustainable coffee packaging laminate.
Another fortuitous business decision made by ST. ALi in early 2020 was to add the production, sale and distribution of hand sanitiser to its product range.
"At ST. ALi we've always prided ourselves on our ability to be agile, move fast, and innovate. This helped us to make a quick decision to pivot," added Salvatore. "Within days we sourced the raw materials and retooled our operations to manufacture, bottle, and ship hand sanitiser at scale. Most importantly we've been able to supply the general public an essential product in protecting themselves and their loved ones during a global pandemic."
Daniel Malki, General Manager, Jet Technologies, said they were proud to work with such an innovative and unique coffee brand.
"ST. ALi has really proven to be a pioneer and leader in the speciality coffee scene in Australia," continued Daniel. "Salvatore and the team are always looking for new ways to advance the brand in creative ways, which has really been highlighted during the challenges of COVID-19, and we're excited to work with such an innovative and forward-looking business."