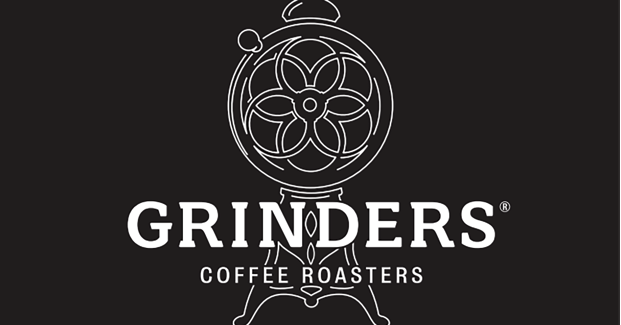 Grinders Coffee reboots coffee packaging for REDcycle initiative
Australian roaster Grinders Coffee has teamed up with Jet Technologies to create a more sustainable packaging to meet requirements for RED Group's REDcycle initiative.
Australian consulting and recycling organisation RED Group is responsible for the REDcycle initiative that collects used soft plastics and through manufacturing partners and recycles them into usable products. Eligible products can be dropped off at REDcycle points in supermarkets across Australia.
In September 2020, REDcycle expanded its requirements to accept coffee packaging made of multiple layers of plastic. In response Grinders and Jet Technologies have worked together to transform Grinders' old coffee packaging to fully recyclable coffee bags.
The roaster has also switched to compostable coffee capsules as part of its shift to sustainable practices.
"We now have seven products in the Grinders Coffee range that will participate in the recycling project, with each product labelled to identify its compatibility with REDcycle," says Nitin Hurgobin, Head of Supply Chain at Grinders Coffee.
"The REDcycle program is a true product stewardship model where manufacturers, retailers, and consumers are sharing responsibility in creating a sustainable future, and we are very happy to be able to participate in it by improving the recyclability of our own coffee packaging."
Nitin says that the coffee industry has been heading in the direction of recyclability for a while with the focus currently on removing single-use takeaway coffee cups.
"However, coffee packaging has been an ongoing challenge due to the types of materials traditionally used not being recyclable," says Nitin.
"REDcycle has really worked to tackle this issue by diversifying its recyclability standards, as well as making collection points more accessible to consumers, and we are seeing a lot more environmentally-conscious consumers as a result."
With Grinders' newest packaging it is able to seamlessly move to more sustainable practices while maintaining its coffee's aroma and fresh taste.
"As a leader in the Australian coffee industry, Grinders is making meaningful changes when it comes to sustainability, which goes much farther than just adding a label," says Daniel Malki, Director of Jet Technologies.
"Grinders has really looked at the whole sustainability picture – from the ingredients in its coffee right through to the packaging used to store and keep it fresh, and we hope many more businesses in the coffee industry follow in their footsteps."